SOFTPOLY CAST
Softpoly Cast, semi-rigid, knitted fabric, impregnated with moisture-curable resin packed in a sealed foil pouch.
It is intended for use when support is needed, but rigid immobilization is not required,
such as in a wide variety of athletic injuries, pediatric corrective serial casting,
secondary and tertiary casting for various orthopedic problems,
and as a comprehensive wrap to control swelling.
Softpoly Cast, softer, more flexible casting material is typically used for functional immobilizations that can tolerate some movement
(e.g., non-serious, minor broken bones; or more typically strains, sprains, and ligament damage).
They can be unwrapped, cut off with bandage scissors, or removed with a traditional cast saw.
Benefits
1

Easy to cut with a bandage scissors

2

Easy to trim the cast

3

Enough fixation to support

4

Lightweight and thin

5

Shoes can be worn with the cast on

6

Suitable for a child in cast removal

7

Convenient to wear the cast and take off by using Velcro straps

8

Superior resiliency

9

Smooth edges (no skin abrasion)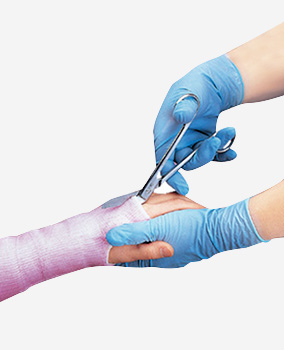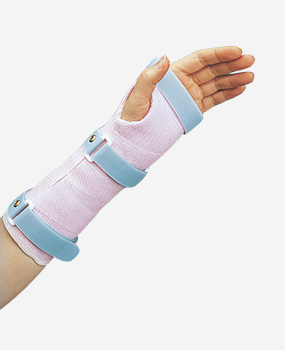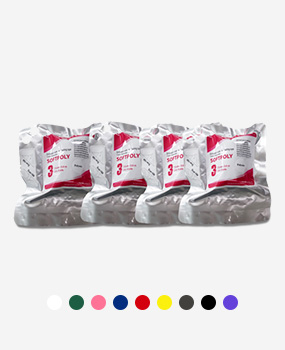 Product information
Code No.
Description of goods
Size
Shipping Q'ty
WS-SC0011
SOFTPOLY CAST
2.5cm x 1.8m
1CTN
(10boxes of 10rolls)
WS-SC002X
SOFTPOLY CAST
5cm x 3.6m
1CTN
(10boxes of 10rolls)
WS-SC003X
SOFTPOLY CAST
7.5cm x 3.6m
1CTN
(10boxes of 10rolls)
WS-SC004X
SOFTPOLY CAST
10cm x 3.6m
1CTN
(10boxes of 10rolls)
WS-SC005X
SOFTPOLY CAST
12.5cm x 3.6m
1CTN
(10boxes of 10rolls)